Posted on June 26th, 2013

Since 1997, 3dcart has provided online retailers with ecommerce software that has become widely known for being reliable, full-featured and extremely user friendly. Today, 3dcart powers more than 16,000 global e-stores, and their award-winning, U.S. based, in-house customer service department is on hand 24/7/365 to offer free phone, email and video chat support. Steve Jobs […]
Read More...
---
Posted on December 19th, 2012

Many of our customers have asked us for the ability to show off their customer happiness scores. Several have even gone as far as updating their company blog monthly with the information. So, we've made it easy to publicly display your customer happiness ratings. We're happy to announce a new feature in Hively – the […]
Read More...
---
Posted on October 3rd, 2012

One thing about the customer service space that really irks me is this obsessive emphasis on "best practices" and generic tips… all of them backed by almost no data. That's a shame, because the data is definitely out there, in the form of consumer research studies and social psychology books & experiments. While most of the […]
Read More...
---
Posted on August 23rd, 2012

We've added a couple of new enhancements to Hively, all focused on providing you with better customer service while using the application. The first enhancement is our 'View Help' screen. If you're curious about where something is or what a button/link on a page does simply click the 'View Help' button at the bottom right […]
Read More...
---
Posted on August 14th, 2012

We're happy to officially release our Buzz feature of Hively! The feedback from the feature and our partnership integration with Tango Card has been so overwhelmingly positive we've decided to take it out of beta early and make it available to everyone. The Buzz immediate employee feedback and reward system enhances Hively's easy platform for […]
Read More...
---
Posted on August 8th, 2012

Companies that measure customer feedback and reward employees for delivering outstanding customer service can gain a competitive edge and boost their bottom lines. These companies will see greater customer loyalty, less employee turnover and improved morale. Hively is the first web based system that offers you a complete 'closed loop' feedback system from customer to employee. […]
Read More...
---
Posted on June 28th, 2012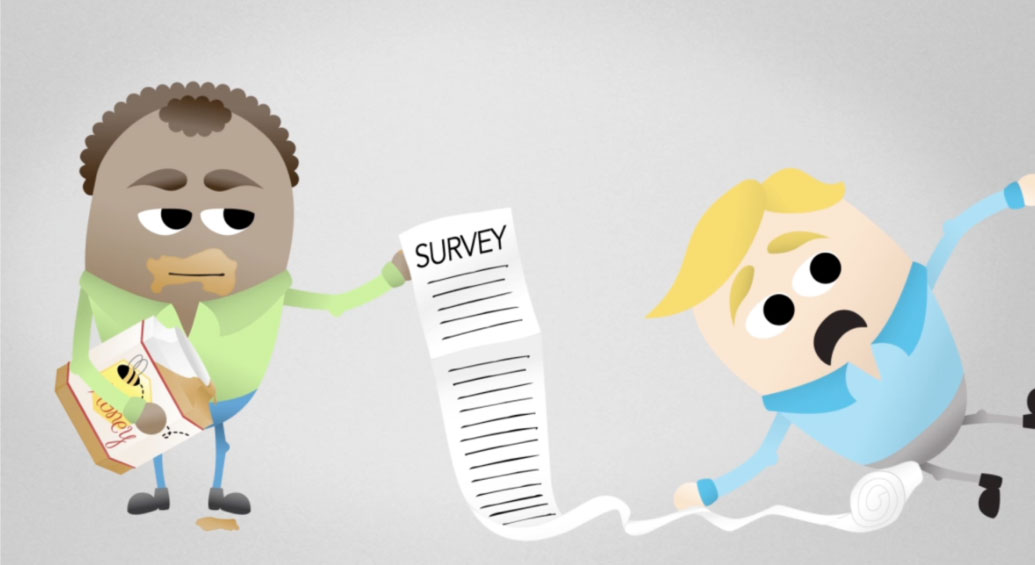 Well – don't take our word for it. See what one of our happy customers has to say about it – and show you! Joshua Cary will walk you through a demo of how Hively will  "work wonders on getting feedback and reviews from your clients."
Read More...
---
Posted on May 17th, 2012

Tango Card provides virtual gift cards that can be used like cash or used to purchase gift cards from premier stores like Amazon, iTunes, Zappos or Starbucks. You can also donate any balance to one of their many non-profit partners. Best of all – it works on any mobile device. That's right – adios wallet full […]
Read More...
---
Posted on May 8th, 2012

What does it mean to 'WOW' your customers? That's a good question that can have many answers. Essentially, WOWing your customers comes down to doing the unexpected. It means going above and beyond and exceeding customer expectations. It doesn't necessarily have to be a big thing and it doesn't have to cost money. It's whatever […]
Read More...
---
Posted on May 1st, 2012

Travelers Haven provides cost-effective temporary housing services and personalized travel assistance. Offering furnished housing rates 57% below the national average for corporate housing, and hotel discounts up to 30% below listed rates, Travelers Haven can save you money while improving the quality of travel and housing. Companies partner with Travelers Haven and outsource their temporary housing and travel […]
Read More...
---