New Help Enhancements Added to Hively!
Posted on August 23rd, 2012

We've added a couple of new enhancements to Hively, all focused on providing you with better customer service while using the application.
The first enhancement is our 'View Help' screen. If you're curious about where something is or what a button/link on a page does simply click the 'View Help' button at the bottom right of your screen and the View Help page will come up. On this page we've highlighted and summarized some main functionality and things you can do.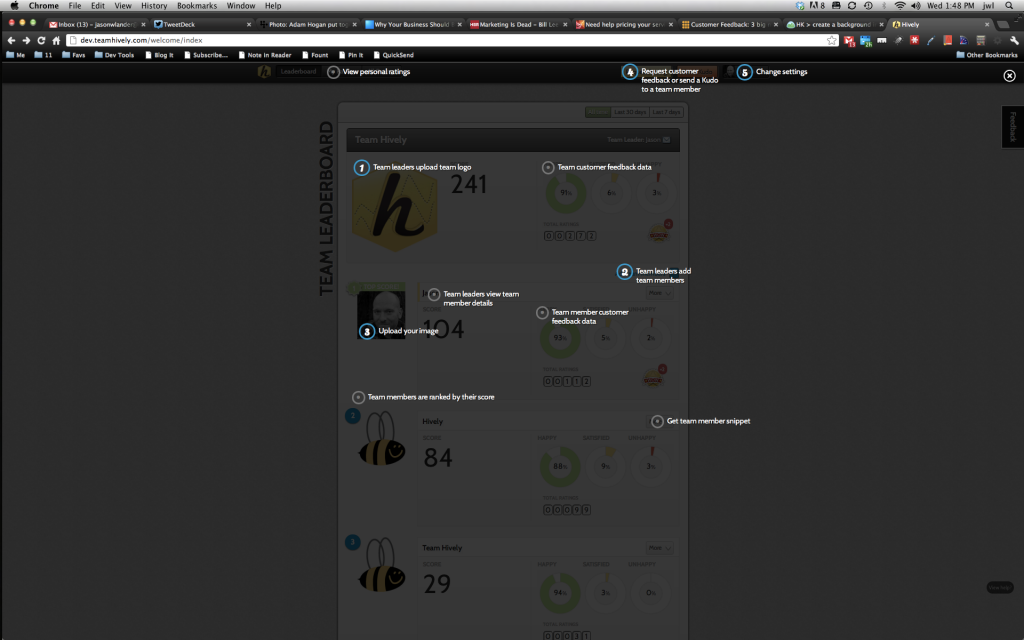 Also, new subscribers to Hively will see this View Help screen a few seconds after they login. This screen can be closed at any time by clicking the X in the top right hand corner.
The next thing we added is a Feedback tab! The feedback tab sits on every page of the application and can be clicked at any time. Doing so will produce a pop up where you can click a Hively smiley face (not required) and leave us feedback. You can use this form to give us general feedback, request help, or ask us a question. Simply submit your comment and we'll get back to you right away.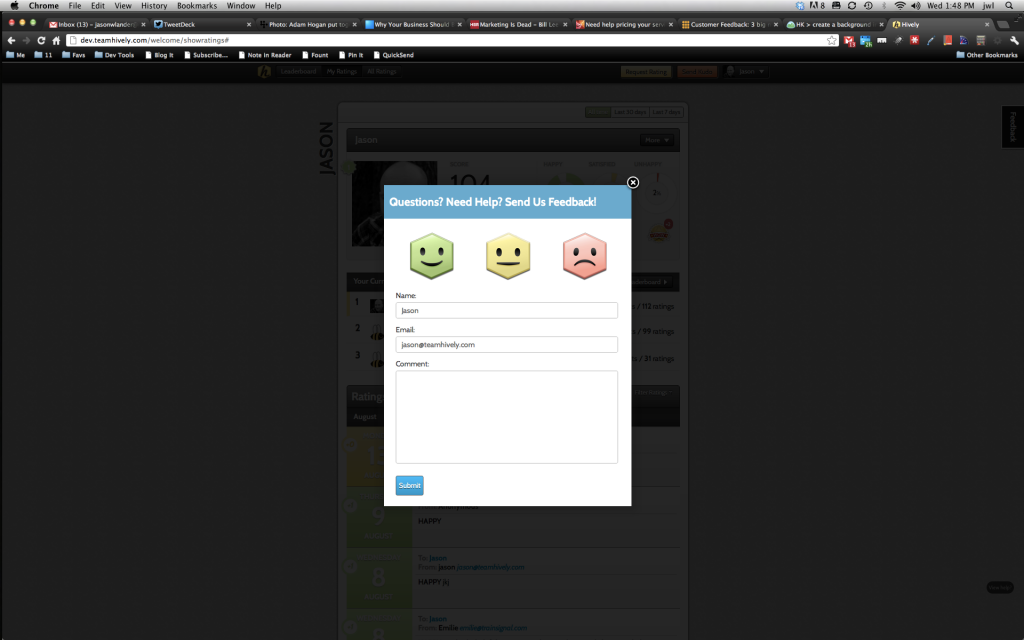 We hope these new additions help to answer some of your questions and improve your experience while you're using Hively. If you have questions or need help please visit our support site or send us an email any time.
---
Be the first to comment!