Posted on November 18th, 2020

We're excited to share a major update to Hively's reporting capabilities with you. Hively's reporting capabilities have always been quite flexible and are popular with many of our power users. However, that flexibility had in the past meant that the interface could be a bit daunting to first time users of reporting. That's one of […]
Read More...
---
Posted on March 11th, 2020

A major driver at Hively is helping our customers get the most value from the feedback that they receive. Today, we added a new section to Hively that is all about sharing just how great your feedback is with the world! The section is called Sharing Tools and it's accessible from within the Configuration section […]
Read More...
---
Posted on November 20th, 2019

The next time you log into Hively you'll notice that a few things have changed. Most notably: The main menu has moved to a fixed position on the left of the screen. The two column layout that was used on most pages has been replaced with a simpler single column layout. The pie charts on […]
Read More...
---
Posted on March 27th, 2019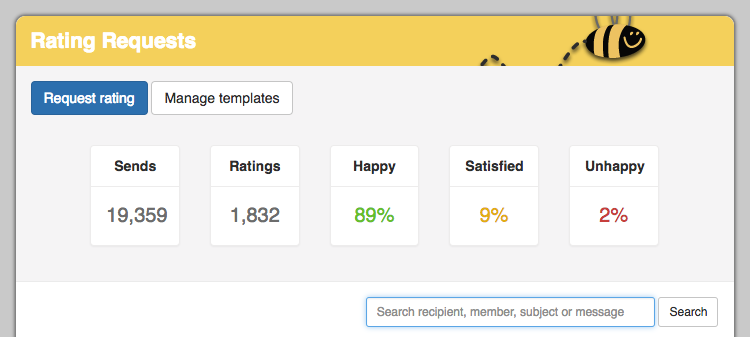 Rating Requests are now a bigger, more complex part of Hively so we thought it was time that they had their own home. As such, you can now find everything that relates to Rating Requests at the new Rating Request Hub Page! The hub page is accessible to Admins from the navigation bar at the […]
Read More...
---
Posted on February 7th, 2019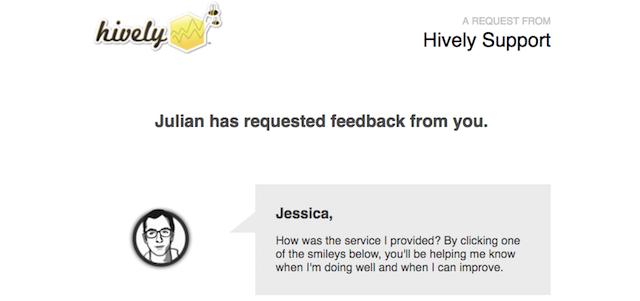 Rating Requests have been a part of Hively since the early days and are a very effective way to get more feedback. In fact, the majority of feedback we receive internally (and some of the very best feedback too!) comes via Rating Requests. As such, we're on a mission to lift their usage rates starting […]
Read More...
---
Posted on December 4th, 2018

Do you think Hively is the bee's knees? If so, you'll be pleased to know that we now have a Referral Program! Whenever you refer someone to Hively: You can receive an incentive which could be as much as $1,000 USD. The company you refer will receive a bonus month on their first month's premium […]
Read More...
---
Posted on September 5th, 2018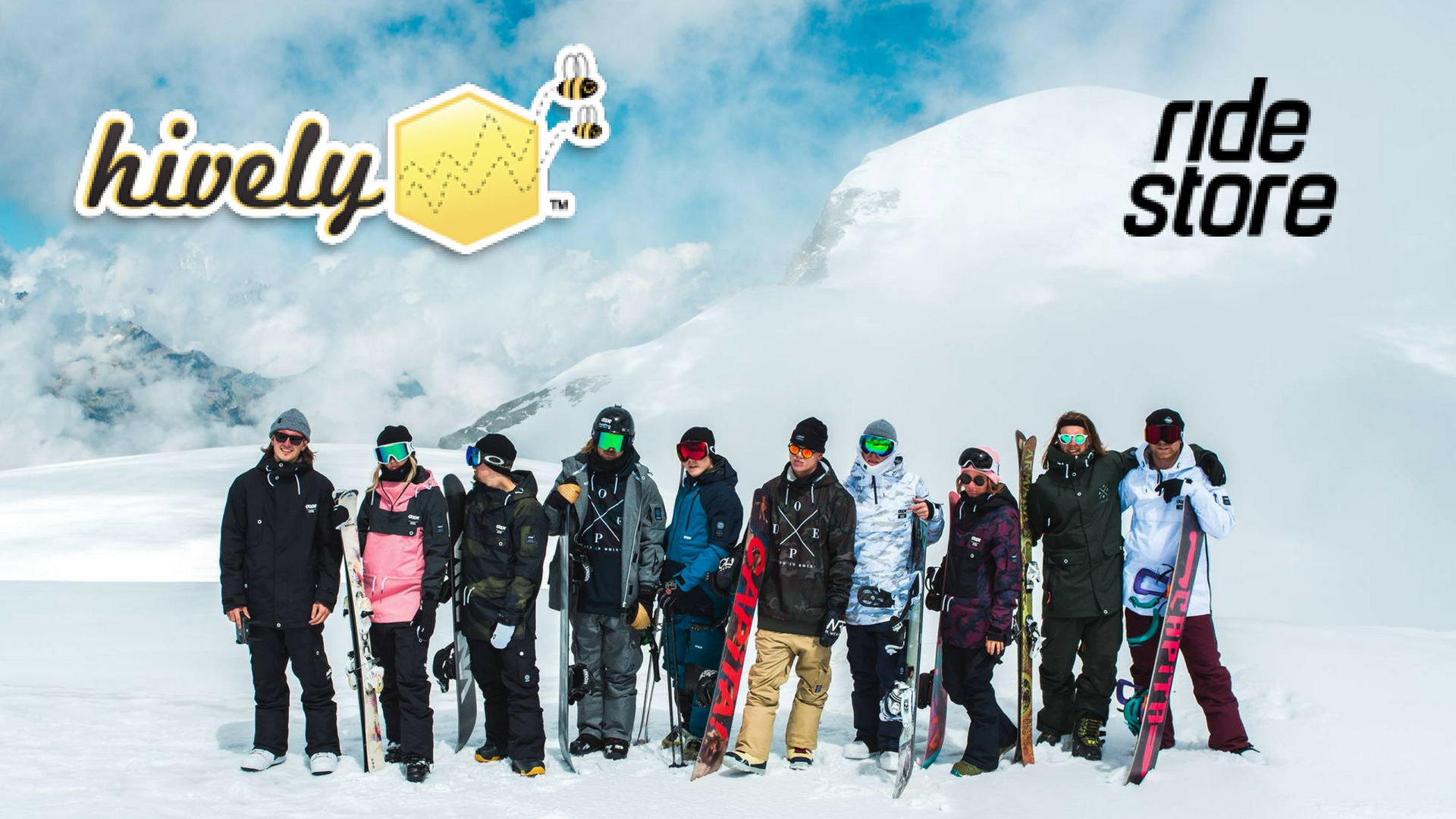 Customer satisfaction and employee motivation are key components to help you grow and scale a company. It's something on which we place massive importance here at Ridestore – finding that all important balance and watching our employees thrive and our customers enjoying our service even more. Who Is Ridestore We are ​Ridestore​. A fast-growing e-commerce […]
Read More...
---
Posted on June 28th, 2018

We're very excited to announce a significant new feature now available on Hively premium plans – Custom Fields. The standard Hively feedback page shows the three smiley icons (Happy, Satisfied, Unhappy) along with three fields – Name, Email and Comment. Over time we've had many requests asking if it's possible to change these fields or […]
Read More...
---
Posted on March 15th, 2018
One of the most important things your customer will see as part of the rating process is the "Thanks" page which displays when they have finished leaving a rating. There's a great opportunity here to interact further with your customers so the Hively team is very pleased to announce a new feature: Branded Thanks Buttons! […]
Read More...
---
Posted on January 30th, 2018
We're pleased to announce that Hively now integrates with email signature manager CodeTwo. CodeTwo offers solutions for managing signatures across your organisation in Microsoft Exchange and Office 365, making this perhaps the simplest way to roll Hively out to your whole organisation. Using CodeTwo, the Hively snippet can be added once for all members of […]
Read More...
---