Customer Satisfaction and Employee Motivation- Finding The Balance With Hively
Posted on September 5th, 2018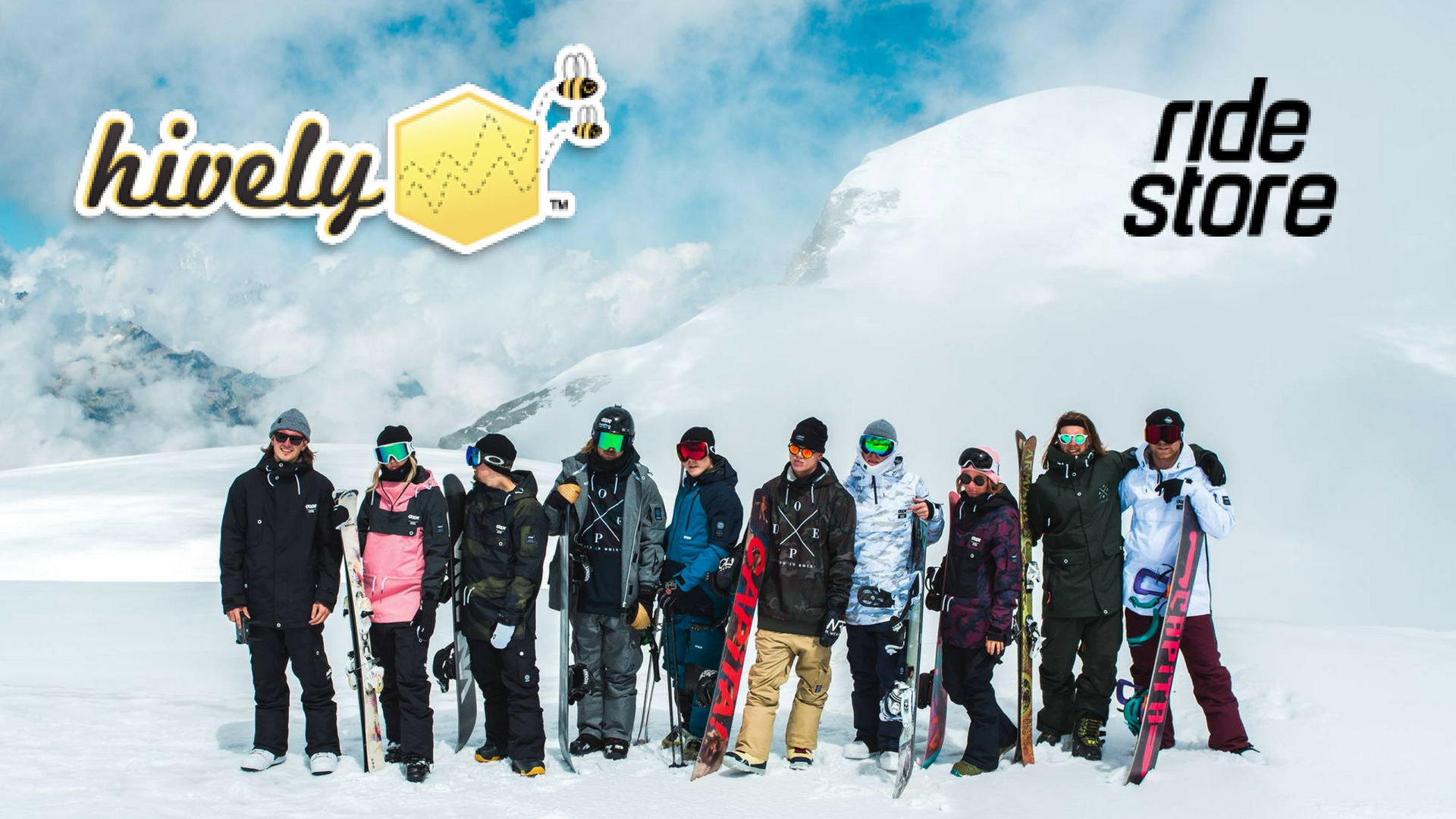 Customer satisfaction and employee motivation are key components to help you grow and scale a company. It's something on which we place massive importance here at Ridestore – finding that all important balance and watching our employees thrive and our customers enjoying our service even more.
Who Is Ridestore
We are ​Ridestore​. A fast-growing e-commerce company founded over ten years ago. We are selling sportswear and streetwear clothing with a huge focus on snow. If we summarize the journey with one word it would be "change". But one thing has always stayed the same, the customer focus. Today we are empowering an e-commerce tribe. A tribe in which we have to earn our right to exist. It's not a job, it's a connection. No long-term strategies are needed, no bosses making decisions. We know what to do by co-existing with our customers. If you are interested, you can learn more about our value on our company blog: ​inside.ridestore.com.
The Balance
This balance between customer satisfaction and our staff motivation is tough to measure and manage, it takes time and resources, also no one like surveys or being continually asked intimate questions about a certain experience. It's annoying. That's why Hively has proved to be such a valuable tool for us to track, measure and plot the customer journey. Revealing gaps, ways to improve or highlighting what we are doing right. The result?- Happy customers, happy staff and a blissful working environment. But how? That's what we will explore in this article.
The Team
We feel it's important to create a team of high calibre, like-minded individuals, to be able to best meet the expectations/requirements of our customers. Our European activity has made the creation of this team quite complicated.
Indeed, it was not possible for us to always find rare pearls capable of coming to work in our offices in Gothenburg every day because maybe this wonderful person is based in Italy or Norway or maybe even in Portugal. We understand that innovation can come from all backgrounds and all four corners of the world.
So we decided to create a 100% remote team. This allows us to choose the best people for their mindset, dedication and skill set.
It's always complicated, especially when we settle on a new market to find the perfect person; and even when we find it, it is even more difficult to understand if their way of working corresponds to our values since we do not speak the same language. It was therefore essential to have the opportunity to understand the quality of the work done. Thanks to Hively, we have the opportunity to see if the effort of our new recruit meets the expectations of our customers.
Each year, our team is growing a little more. It is also important to have the opportunity to assess each other's performance to provide support and/or training to members, empowering them to grow.
Understanding The Problems & Issues
Identifying what the problems are is key in finding a solution. So what have we observed are the issues that prevent us from offering the best experience for your customers and therefore keep our staff motivated and committed. Frank from our tribe has this to say, "Less anonymous feedback, so we can understand what happened and how to improve", "it helps to understand if you're good at what you're doing, and if you're not, you can know who is good and ask for help :)"
We place a crucial importance on the relationship we have with our customers. At Ridestore, the customer experience is at the heart of everything we do. It is the customers who, through our team, impact the messages of our brands. They are also the ones who design our new collections through different questionnaires sent before the production of our new models. That's where Hively seamlessly comes in to play.
Identifying Solutions
Hively has been a tool that's been integrated into our fundamental customer service and set up with a sense of ease. ​Hively is the simplest way to gather and measure customer feedback, and immediately reward your team members for providing exceptional customer service. Motivate your team and increase customer happiness. Happy customers. Happy teams. ​The program is user friendly, allowing staff to add their personalised rating snippet to every email correspondence with customers, it works on CRM programs as well! Team members can request feedback after any customer interaction, like phone calls, meetings or webinars. This gives us full visibility of the customer journey, while learning what the customers want and how to offer it to them. This is what Julia said "It was nice to see my ratings and also I really liked to read the customers comments, that's always a little extra! The comments of the customers are so helpful, giving you something to aim for!"
What's unique is that the engagement stats and ratings are sent to each team member via email- you can see how your colleagues are getting on, together you can work towards a shared goal. Learning from one another, growing and improving to ensure the customer is always at the heart!
The Results
The results are happy staff and happy customers. It creates a work environment that centres around trust. It helps that our products are of the highest quality with awesome perks but if customers have feedback for our products or our tribe, we think of this as a tool for improvement. A way to move forward, change, amend and develop. Of course, there is always room for improvement, Jeppe said "I would like to see some more improvements regarding API-solutions. I really like the team leaderboard and the way that you can get customized notification, but to be able to extract the information from Hively to use in dashboards for the team would be awesome! :)", but the main point is that just like us, Hively is growing and developing.
Together we will start a revolution of sorts, a world of happy customers, where trade and products are more focused of the clients and not on profits, therefore helping the businesses that place the customer at the forefront to grow and offer an even better service.
Angelica Sykes
Ridestore Content Marketing Team
---
Be the first to comment!