Just In Time For The Holidays – Show Off Your Customer Happiness With A WOW Wall!
Posted on December 19th, 2012

Many of our customers have asked us for the ability to show off their customer happiness scores. Several have even gone as far as updating their company blog monthly with the information. So, we've made it easy to publicly display your customer happiness ratings.
We're happy to announce a new feature in Hively – the WOW Wall.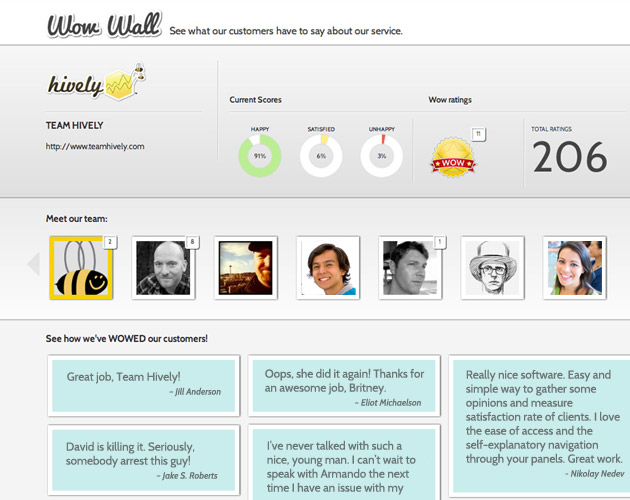 The Hively WOW Wall is a public page you can use to display how happy you make your customers. The page displays your brand, website, and the percentage of the happy, satisfied and unhappy ratings your team has received. Best of all each WOW your team receives is automatically displayed on your WOW wall so people can hear directly from your happy customers. We also display your team members on the page and give you the ability to filter the WOWs by each team member.
You can also display your company WOW Wall on your own website. Simply take the code scrap we provide and paste it into any full width web page on your site and *BAM!* your very own customer testimonial page.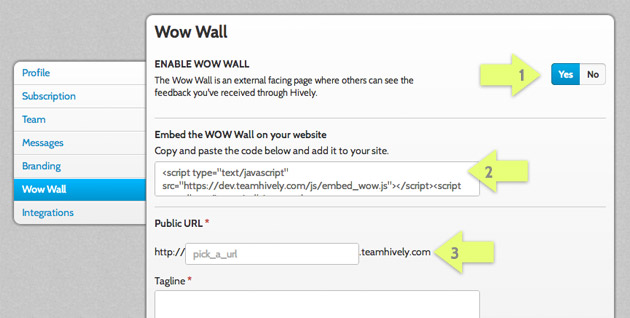 The Wow Wall is a great way to display positive feedback from your customers and show the world how well your team is taking care of its customers. Check out our Hively WOW Wall here.
If you're a Hively customer activate your WOW Wall today and let us know if you have any questions. If you're new to Hively, sign up today and start WOWing your customers!
Oh yes. Happy holidays and have a happy New Year!
---
Be the first to comment!