Posted on August 28th, 2012

Advantage RN and Advantage On Call place nursing and allied health professionals into jobs all across the country. They provide daily, contract or permanent placement opportunities for healthcare professionals looking for exciting career options. Advantage RN and Advantage On Call talk to 100's of candidates and clients every day so providing exceptional customer service is key to their […]
Read More...
---
Posted on August 23rd, 2012

We've added a couple of new enhancements to Hively, all focused on providing you with better customer service while using the application. The first enhancement is our 'View Help' screen. If you're curious about where something is or what a button/link on a page does simply click the 'View Help' button at the bottom right […]
Read More...
---
Posted on August 8th, 2012

Companies that measure customer feedback and reward employees for delivering outstanding customer service can gain a competitive edge and boost their bottom lines. These companies will see greater customer loyalty, less employee turnover and improved morale. Hively is the first web based system that offers you a complete 'closed loop' feedback system from customer to employee. […]
Read More...
---
Posted on July 27th, 2012

Hively was featured on Nibletz yesterday! Check out the brief overview and interview with Hively CEO and Founder, Jason Lander. An Oregon startup called Hively is looking to change that for business. They are hoping their platform will have a better engagement rate for two primary reasons. It takes just nanoseconds to complete and they […]
Read More...
---
Posted on July 3rd, 2012

One of our goals with Hively is to let you get feedback from every touch point with your customers. Not everyone provides customer service on the web. Many companies such as hotels, delivery providers, retail, airlines and restaurants provide direct, face to face customer service. Hively provides a solution for these types of businesses as […]
Read More...
---
Posted on June 7th, 2012

We often get asked if using Hively is similar to measuring customer happiness with the Net Promoter Score (NPS). Our answer is – yes… and no. Much of the fundamental components of Hively are based on NPS. However, Hively improves upon the NPS rating system in several ways. Below we've listed all the ways we […]
Read More...
---
Posted on May 23rd, 2012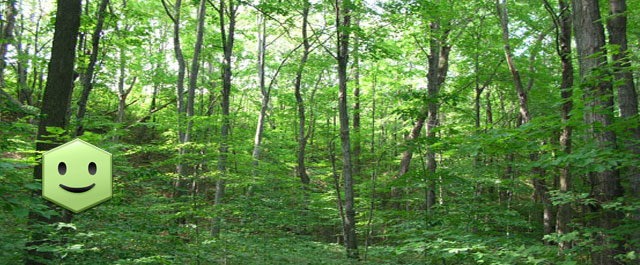 The Hively rating system has once again been spotted in the wild! One of our customers sent this in to us while on a recent trip to China. While going through the passport control counter in Shanghai, China – this was spotted. After your passport is scanned, the panel lights up and asks for feedback […]
Read More...
---
Posted on May 10th, 2012

We've added a new rating snippet in the Hively rating snippet gallery. The rating snippet gallery provides you with additional opportunities to gather customer feedback. The new rating snippet we've added is a 'Plain Text' option. Although plain text isn't all that exciting, this option works great inside of email signature and CRMs that don't […]
Read More...
---
Posted on May 8th, 2012

What does it mean to 'WOW' your customers? That's a good question that can have many answers. Essentially, WOWing your customers comes down to doing the unexpected. It means going above and beyond and exceeding customer expectations. It doesn't necessarily have to be a big thing and it doesn't have to cost money. It's whatever […]
Read More...
---
Posted on April 26th, 2012

A few people have been asking us to explain the new 'WOW' feature in Hively so we thought we'd just make it a post in case others out there have the same questions. First – what's a WOW? You know those times you go the extra mile for a customer? Well now they can let […]
Read More...
---