Hively, Easy Customer Feedback Platform – Featured on Nibletz!
Posted on July 27th, 2012

Hively was featured on Nibletz yesterday! Check out the brief overview and interview with Hively CEO and Founder, Jason Lander.
An Oregon startup called Hively is looking to change that for business. They are hoping their platform will have a better engagement rate for two primary reasons. It takes just nanoseconds to complete and they make it happy and fun. Hively just asks one simple question, please provide feedback and with that simple question customers can quickly hit one smiley face, like the ones above, and that's it.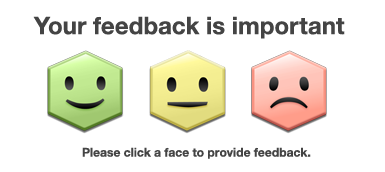 Read the full article at: http://nibletz.com/2012/07/interview-with-portland-oregon-startup-hively-easy-engagement-feedback-platform/
---
Be the first to comment!