New Customer Rating Snippet Added to the Gallery: Plain Text
Posted on May 10th, 2012

We've added a new rating snippet in the Hively rating snippet gallery. The rating snippet gallery provides you with additional opportunities to gather customer feedback.
The new rating snippet we've added is a 'Plain Text' option. Although plain text isn't all that exciting, this option works great inside of email signature and CRMs that don't allow HTML. For example, you can now insert Hively Rating snippets into Zendesk. However, Zendesk does not allow HTML. Therefore, this new Plain Text snippet will work great!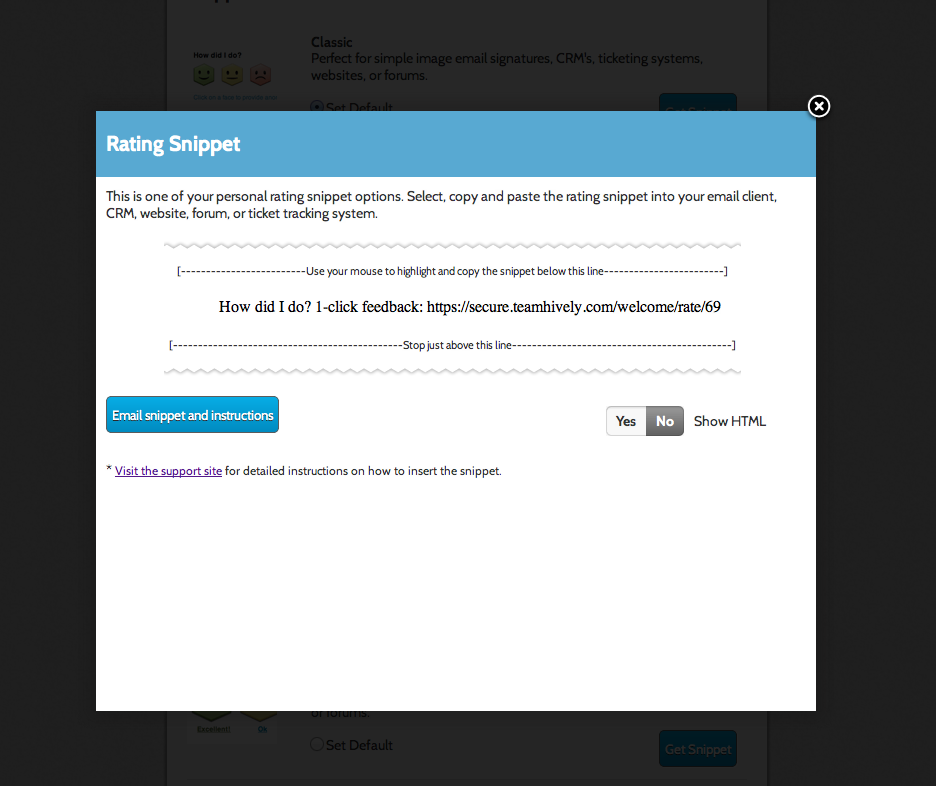 And remember….the text on any of the rating snippets is fully customizable.
We'll be adding many more options as time goes on. Have a request for a particular look and style of a new rating snippet option? Email and let us know or place a comment below.
---
Be the first to comment!