Posted on April 5th, 2012

Knowing when and how to properly gather customer feedback is imperative for any successful Business. However, acting on this feedback and using it to influence your company internally is even more important. Properly implementing a closed loop feedback system can dramatically improve every aspect of your company from the products you sell, to how you […]
Read More...
---
Posted on January 31st, 2012

Recently, one of our new customers sent us a simple but excellent question about Hively. The question: "What's the best way to ensure my team's success with Hively?" We thought it was an excellent question and sounded like a great blog topic for us to jump on. So here you go. Here are 10 suggestions on […]
Read More...
---
Posted on January 24th, 2012

One of the best investments you can make as a manager, executive, or business owner is in making your employees successful. Companies focused on making their employees happy and successful are more innovative, productive and create exceptional customer experiences. Put simply, happy employees make happy customers. A sure way to make your employees successful is […]
Read More...
---
Posted on January 12th, 2012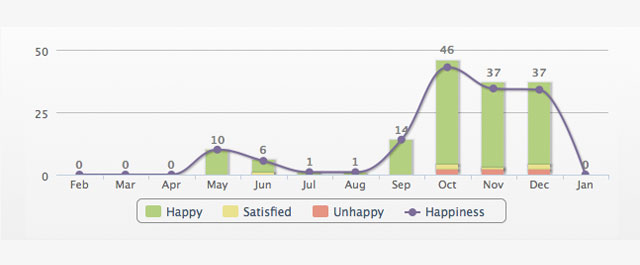 Today we released some new features in Hively. There are several new features we think you'll be excited about. Hively now has customer happiness and team performance reporting, as well as direct customer feedback requests. Customer Happiness and Team Performance Graphs and Trends. Team leaders now have the ability to see graphs and trends for all customer […]
Read More...
---