How to Ensure Your Team's Success With Hively
Posted on January 31st, 2012

Recently, one of our new customers sent us a simple but excellent question about Hively.
The question: "What's the best way to ensure my team's success with Hively?"
We thought it was an excellent question and sounded like a great blog topic for us to jump on. So here you go. Here are 10 suggestions on how to ensure your team is getting the most out of Hively.
1. Make sure your team is ready, engaged and enthusiastic about Hively. Be sure each person understands the goal is to improve customer satisfaction and how to properly use every feature. Here are a few helpful links to better familiarize your team with Hively:
2. Implement Hively rating snippets in as many places as possible – email signatures, CRMs, web forums, email campaigns, etc. You can even print out QR Code snippets for 'offline' feedback. Often times we see companies do the following: implement the 'Classic' or 'sleek' snippet into their email signature, the 'El Grande' or 'Single Link' snippet into their CRM and use the 'Full Email' snippet for the resolution email sent through their CRM or email marketing tool.
3. Request ratings. You can request a rating directly through Hively. After your next training, webinar, presentation, meeting or phone call request a rating from your audience directly through Hively. Getting feedback this way is incredibly helpful and so simple for your customers.
4. Add all your teams and team members. Hively is useful for teams that provide support, training, recruiting, account management, reception, sales and service. Putting all of your teams on Hively helps customer feedback to be more transparent throughout your organization. This lets everyone in your company know what's happening. It also reinforces learning and lets everyone discover which teams need improvement and which teams are demonstrating best practices.
5. Personalize your customer messages. You can customize the messages your customers see based on the rating they gave your team members. This way, your customers feel like they are getting more of a personal connection from their feedback. You can even redirect them to any page of your choice. For example – to a larger survey, a video, or to download an item. In our next release you'll be able to do even more with this feature so stay tuned!
6. Brand your Hively account. You can customize the background and colors of the customer rating page to match your brand. This helps customers know they're in the right place and further exposes them to your brand.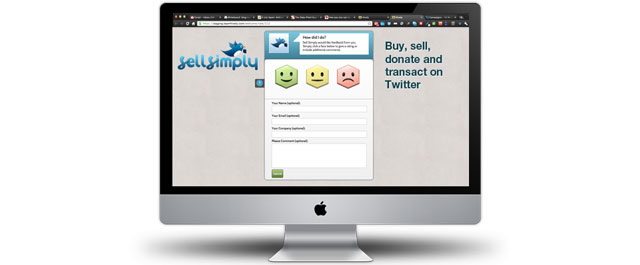 7. Follow up on customer feedback. If customers provide you with compliments – thank them. If they give you useful feedback thank them and let them know you're going to use it. If they give you negative feedback follow up with them right away and address their issues. If you create a 'closed loop' feedback process here you'll give them confidence that you can resolve any of their issues.
8. Set your notifications the way you want them. You can be notified for almost every action that occurs in Hively. Too much, too little? You can easily change your notification settings within Hively for instant feedback alerts and daily/weekly team summaries.
9. Get your customers involved. Inform your customers about your use of Hively and why. Letting them know your intent is to gather more of their feedback and focus on their needs will get them engaged and interested in providing you more feedback. When you sign up for Hively, we even provide you with a sample email to send to your customers you can use as is or customize.
10. Track your customer happiness and team performance trends. The 'All Ratings' page lets you see customer happiness and employee performance data for all or individual customers and team members. You can view data for the last 7 days, last 30 days or all time. Over time, paying attention to this data will help you identify potential issues and even expected successes!
Bonus Tip! Have fun with it! We want Hively to be useful, simple and most importantly – fun! We want your team members to feel encouraged when getting good feedback and by resolving real customer issues. The personal customer happiness scores in Hively are meant to provide a means of measurement, but also as a way to reward success! Get creative and encourage weekly or monthly contests with your team members as they compete to make your customers happy!
We want you to know we value your feedback. If you ever have any questions or need assistance just visit our support center or check out our FAQ page.
---
Be the first to comment!