Customer Feedback Helps Your Employees Be Successful
Posted on January 24th, 2012

One of the best investments you can make as a manager, executive, or business owner is in making your employees successful. Companies focused on making their employees happy and successful are more innovative, productive and create exceptional customer experiences. Put simply, happy employees make happy customers.
A sure way to make your employees successful is to provide them with consistent, direct and real time feedback. It's also a great way to reinforce a culture of excellent customer service and keep your employees engaged. Here are some tips on how to make your employees successful through direct customer feedback:
Real time feedback. There's no greater measure of employee performance than knowing what your customers think of the service they're getting from your employees. The best way to measure customer satisfaction of your employee performance is to implement a mechanism that allows for real time feedback. Real time feedback helps your employees measure their day to day performance and adapt their behaviors by quickly identifying what works and where they can improve.
Direct feedback. One of the best ways to insure customer feedback truly resonates with employees is to let them directly hear the actual voice of the customer, not just a filtered interpretation or statistical summary. Receiving direct customer feedback lets your employees fully absorb the satisfaction level of the customer and helps create real changes in behavior without much additional coaching or direction required.
Internal feedback. In many companies, your employees interact with each other more than they do with customers. Therefore, it's a good idea to let your employees give feedback on other members of your team. As a manager, this lets you see how team members are working together to accomplish their goals and gives you an overall sense of morale. Internal employee feedback will help you gain valuable insight into positive employee interactions and potential issues you simply would have missed otherwise.
Transparent feedback. Don't keep customer feedback (good or bad) hidden. Feedback should be transparent throughout an organization so everyone knows what's happening. Imagine playing a sport and trying to get the most out of your team members without telling them the score. Company wide transparency reinforces learning and lets everyone discover which teams need improvement and which teams are demonstrating best practices.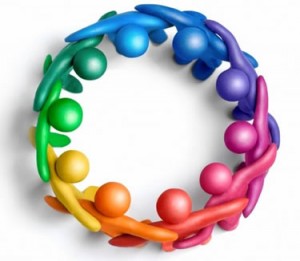 Sharing feedback. Share positive feedback quickly with your entire company. This supports an environment of continuous focus on delivering excellent customer service and keeping your employees engaged. Further, broadcasting compliments received by team members is a great way to give ongoing kudos to employees and encourage others to work for similar feedback.
Learning from feedback. The main objective of gathering employee feedback is to learn from it. Taking time to analyze feedback and learn from it supports coaching, action and continuous improvement for your employees. When employees know how they are doing and how their work is being seen by customers and other employees they perform at a higher level.
Acting on feedback. Feedback is only useful if it's actionable and you do in fact take action. Be sure to follow up with customers on every issue – no matter the size. By creating a closed feedback loop your customers will know you truly care about their needs and that they can bring any issue to you for resolution. This will greatly increase customer engagement and happiness.
By measuring your employee performance and keeping them in the loop of customer feedback you'll have a much happier and more successful workforce. The key is to provide them with feedback in a way that is consistent, meaningful and actionable. If you haven't adopted a process of direct customer feedback for your employees, today is a great time to get started. Your employees and customers will thank you for it.
---
Be the first to comment!