Customer Satisfaction Surveys Are No Longer Relevant (Pt. 2)
Posted on October 25th, 2011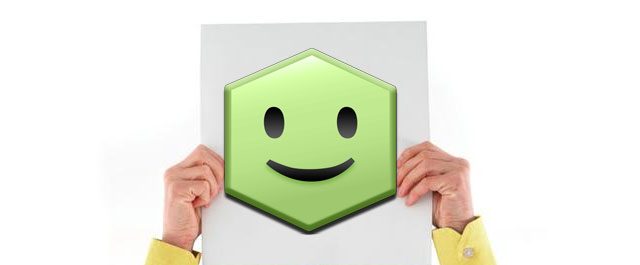 In our last post we listed reasons surveys are no longer relevant for measuring customer satisfaction and engagement. Now let's look at what can be done to improve this process.
When it comes to managing your brand online, things are moving and changing fast out there. Companies these days need to constantly measure customer happiness in real time. Waiting to get feedback monthly or quarterly can be costly in terms of customer retention. It's best to establish instant feedback channels that keep customers happy and engaged.
Here's our suggestions for getting real time feedback every time you interact with your customers.
Stop sending surveys. Instead, give your customers 1 click feedback inputs they can respond to every time you engage with them. For example, Hively provides each member of your team personal rating snippet options that enable your customers to give you 1 click feedback at their convenience, at every engagement point. Through email, on a website, in a forum, after a phone call or face to face – Hively rating snippets let you ask 1 question and for your customers to give a simple, quick response.
Make your customer engagement points short, focused and frequent. Be respectful of your customers time. Once you embrace this method of feedback collection you'll quickly realize there's no need to ask multiple questions when one will do. You'll also notice your customers will actually answer the question you ask instead of reading more into a series of questions or getting off topic.
Structure your engagement points through a funnel. Meaning, at each engagement point encourage more detail and participation from your customers but be prepared to accept minimal feedback as the only input you need. For example, with Hively – your customers are simply asked to give 1 click feedback on how they felt about your service (Happy, Satisfied, Unhappy). However, after they provide this initial input they are encouraged to leave more details and information about their rating. If they don't, at least you have the initial rating. If they do, you can lead them further down the funnel. If they continue to engage it might even make sense to ask them additional questions in a short survey. When you present a survey as more of an option through increased engagement, you'll find your customers are more willing and their responses to be much more valuable.
Don't stand in the way of direct, immediate feedback to the people who need it the most. Too often there is a major disconnect in a company between the customer facing teams and those that manage them. Customer facing employees are almost always more closely aligned with customer needs, while executives are not. Don't dilute this information by putting obstacles and time consuming processes in the way.
I've personally talked with (even worked for) several companies that had this very problem. They had the typical customer feedback process of: sending out quarterly surveys – allowing 30 days for responses, aggregating and analyzing the data, presenting to management, putting together a plan of action, communicating information to the customer facing teams – repeat. So in this process, you're asking customers to evaluate their previous 90 days with you and then you're taking an additional 60 – 90 days for follow up action to occur. When feedback is this far after the fact how relevant is it? In fact, some customers may feel insulted you took so long or worse, have already walked out the door.
Follow up quickly. Just asking a customer for feedback raises their expectations. When you allow the feedback to go instantly to the people who need it most they can adjust, react and follow up quickly. Doing this will save you all kinds of potential issues. You're also giving your customers instant feedback and showing them you're truly listening. When you give them this level of service you increase their loyalty and also disarm them from taking their issues public through social networks or word of mouth.
Further, when feedback comes constantly, in real time, and is specific down to the person delivering the service, you now have an excellent process for team performance measurement and management. There is no need for a lengthy review and analysis process. With quick access to team feedback data you can motivate and reward top performing team members and make immediate improvements with those who need assistance. Or, you can quickly understand which products are performing well and which ones are not.
Experienced survey users know an effective feedback process includes asking the right questions (or single question) and delivers responses that are timely, relevant, and actionable. Many customers are happy to participate if they are confident that an organization will actually listen, take action, and not waste their time. If you follow these tips, you will increase customer loyalty and engagement, while also motivating and improving the performance of your internal teams.
As a survey provider – what tips do you have to encourage more customer feedback? Or, if you're a Hively customer, let us know how using Hively has improved your previous survey methods.
---
Be the first to comment!