Measuring Customer Satisfaction Both Online and Offline
Posted on October 11th, 2011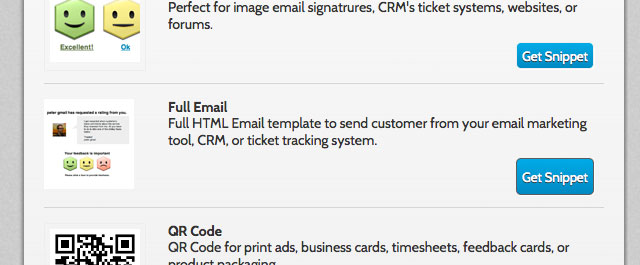 We just released a new feature in Hively – the Hively Rating Snippet Gallery. We listened to our customers and heard from many that you wanted to gather customer feedback in every engagement – both online and offline. The rating snippet gallery is a set of different rating snippet options that lets you do just that!
From email signatures, to CRMs, to web forums and now offline – Hively is the simplest way to gather customer feedback.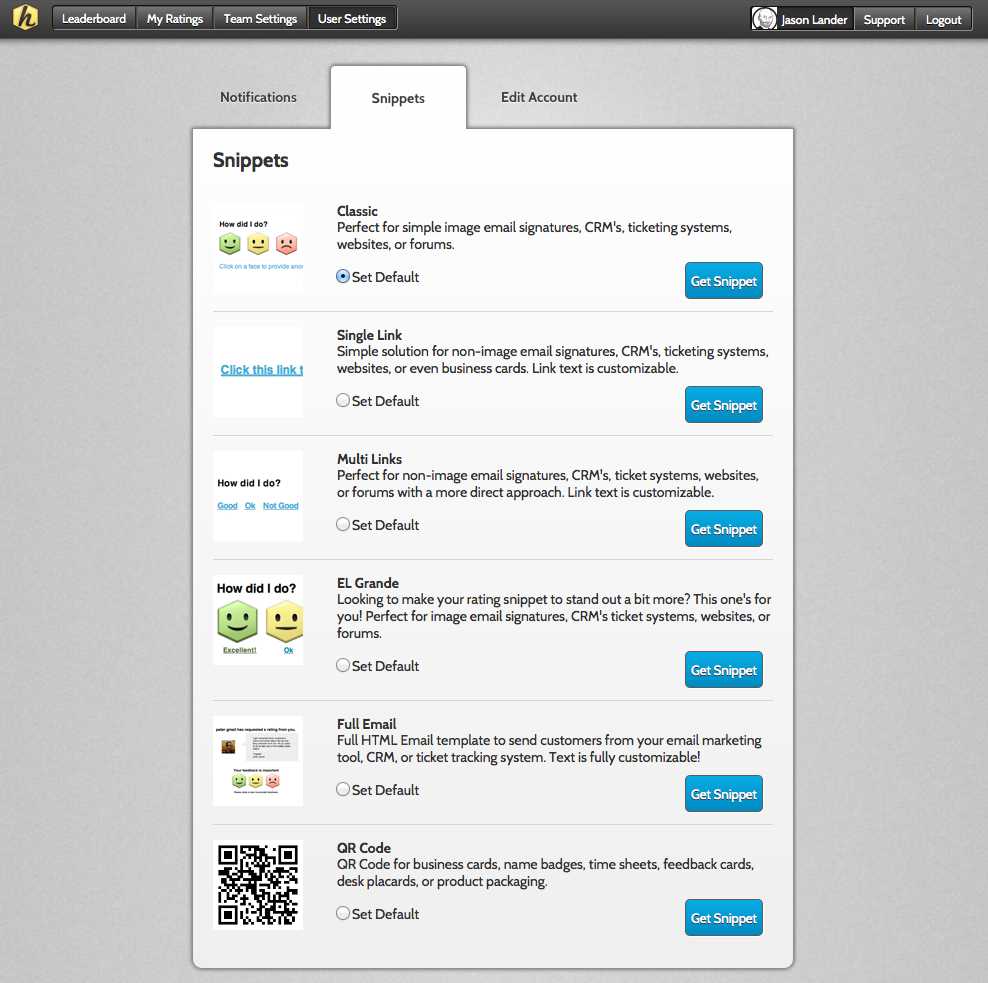 For some companies, one rating snippet will work just fine for every customer interaction their team members have. For others, using different snippets based on multiple customer interaction points will help you obtain the most customer feedback possible. Try experimenting with different snippets and see which ones get you the most feedback!
So what are the different options?
Some older email clients have trouble supporting images – so the new 'Single Link' or 'Multi – Link' options will work great.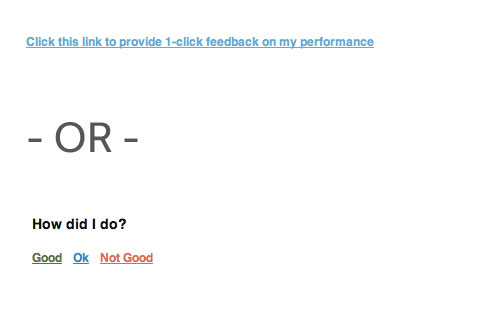 Other companies have requested to make the snippet stand out more. So we give you: El Grande!

Even bigger still, we now supply you with a fully customizable HTML email template. Use this to send out in regular emails, through your email marketing software, or in your CRM/Ticket tracking system as your final, issue resolution email.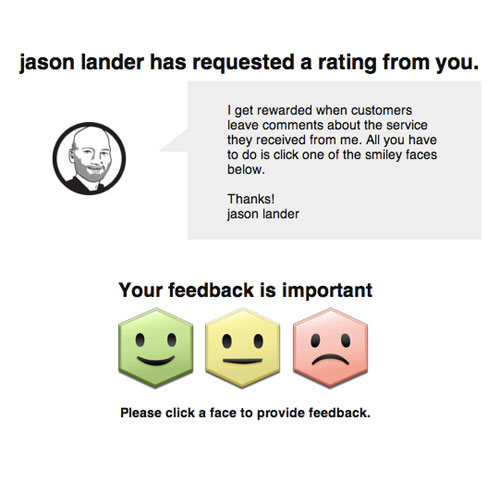 Although we love all the new snippets equally, we have to admit we're most excited about our new QR Code rating snippet. That's right, you can now download and print a QR Code snippet to use in all of your offline customer engagements. Print them out on business cards, name badges, time sheets, comment cards, desk placards or any print material. It's perfect for getting feedback for restaurants, temporary staff, at trade shows, ticket counters or reception desk area employees.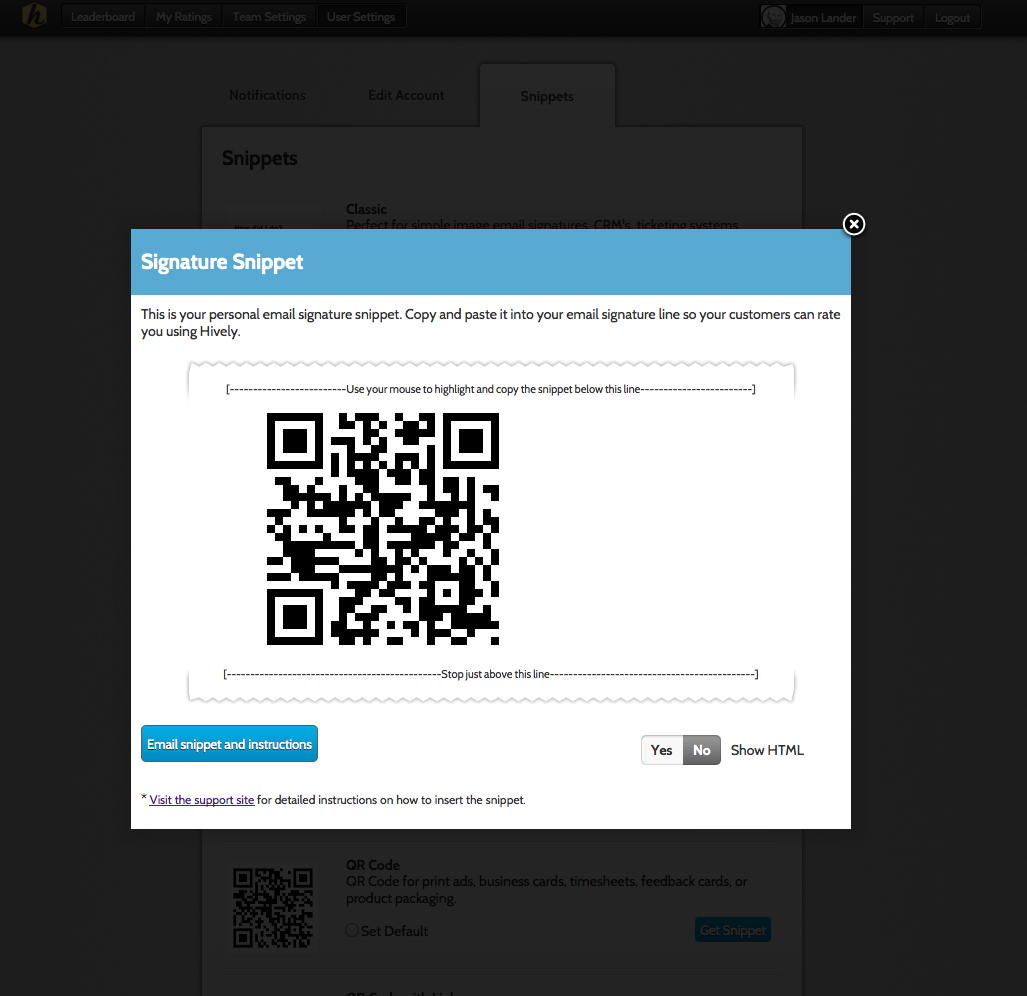 We'd be remiss to leave out the OS (Original Snippet), or what we now respectfully call – Classic. We still have the snippet that started it all when it comes to simplifying customer feedback. We made some slight adjustment,s making the images a bitter larger and spreading them out – but it's still the old faithful.

As always, the text and questions asked in your rating snippets are fully customizable. Each snippet can still be easily copied directly from Hively and pasted into your email signature, CRM, website, forum or ticket tracking system. QR Codes can be saved and downloaded to your computer for easy print use.
Let us know what you think of the new rating snippets. Or, better yet, suggest new rating snippets you'd like to see in the comments below. We fully intend to expand this feature so if you have ideas on additional ways to gather customer feedback let us know!
---
Be the first to comment!