Gamifying Customer Satisfaction
Posted on March 29th, 2012

The gamification of customer satisfaction is a hot topic right now. A few weeks back, CRM Analyst Lauren Carlson wrote a post on Software Advice about the idea of companies like UseVoice adding gaming elements to their help desk software. The article titled, Gamification, The Key to Preventing Support Area Burnout, focuses on how adding gaming elements can increase employee retention by providing customer facing team members with highly focuses goals and a greater sense of accomplishment. And yesterday, on Jay Baer's blog Convince and Convert, Lisa Loeffler wrote about her ideas for using gaming mechanics to increase customer satisfaction.
Some of you may have never heard the term gamification. Gamification is the process of adding gaming elements to a process or activity for the purposes of encouraging action and rewarding behavior. This process is becoming  a widely accepted trend. Gamification is a great motivator for getting employees to engage, focus and better enjoy the work they're doing. More and more we're even seeing larger, enterprise applications like Jive Software implement gaming mechanics into their applications.
As Lauren writes in her post –
Gamification is slowly but surely gaining wide acceptance across the enterprise, with many software vendors already integrating gaming elements into their products.
We completely agree with Lauren's statements about a greater acceptance of gamification happening in the workplace. From the very first release of Hively we've included a gaming mechanics into our product whereby team members earn points for receiving positive feedback. Hively even has 2 of the 3 main components Lauren suggested in her article – Accomplishment Metrics and Leaderboards.
Accomplishment Metrics: Hively lets you quickly view the  happiness rating trends of your teams, individual team members and your customers. This data helps you measure both engagement and overall satisfaction.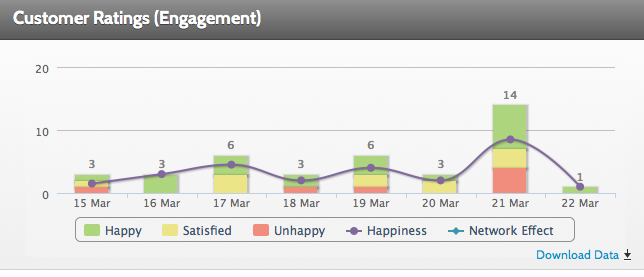 Leaderboards: As team members earn points they receive a total customer happiness score. This score ranks each team member on the Hively leaderboard and always shows you who has the top score. You can filter this view and see different results for the last 7 days, last 30 days and all time.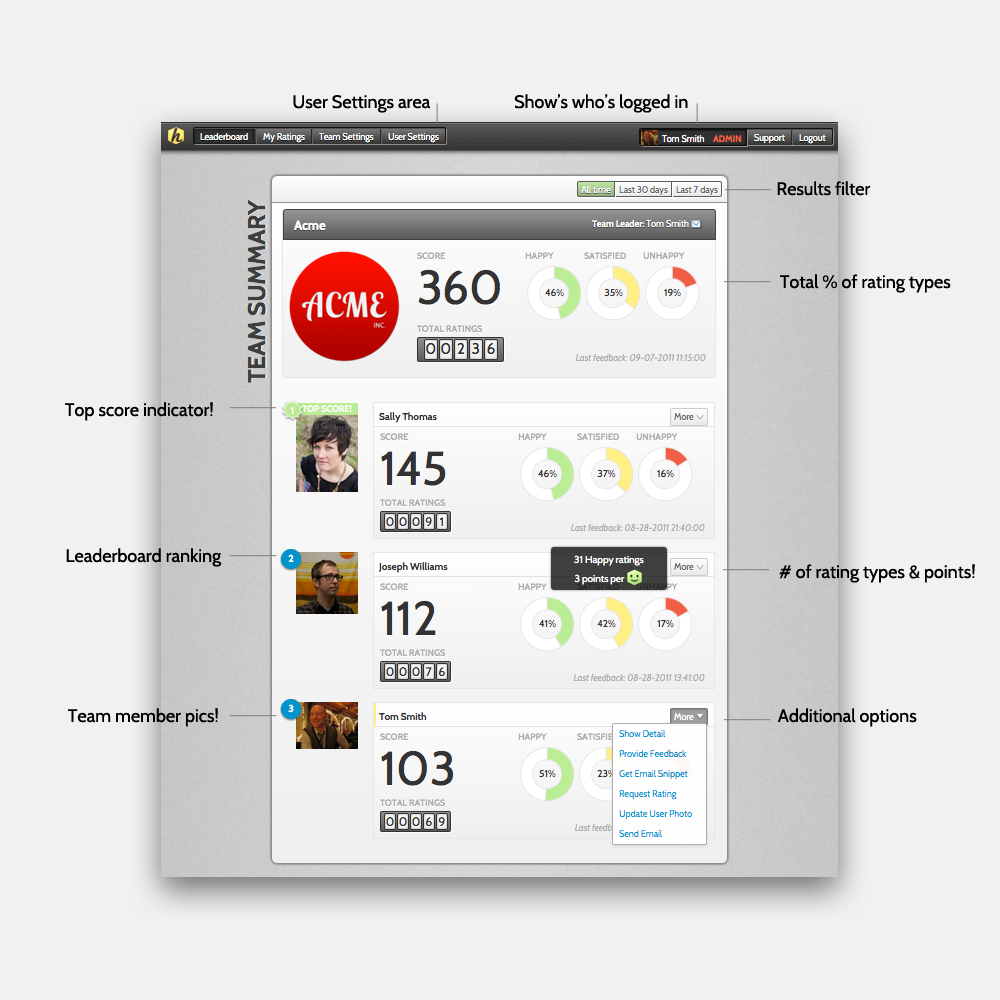 Combining both of these gaming components increases customer and employee engagement and provides managers with simple metrics they can use to reward top performing employees. Best of all, Hively can be used stand alone or integrated easily into your CRM or Ticket tracking systems like Salesforce.com, Desk.com, or Zendesk.
Check back in a couple of weeks. We'll be announcing our new release with even more gaming components, application integration enhancements and some new partnerships. Stay tuned!
---
Be the first to comment!