What Our Customers Say About Hively
Posted on January 5th, 2012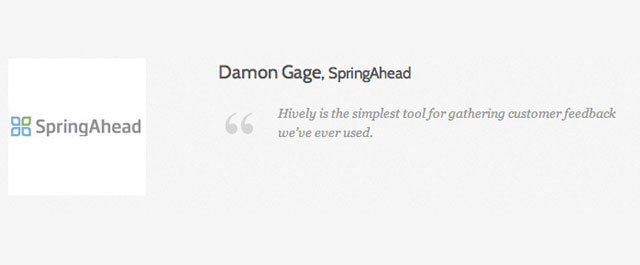 Over the last couple of months it's been great to work with and get feedback from so many new customers. It's your insight and feedback that helps drive what we deliver in Hively. Our goal with Hively is to build a simple, yet incredibly useful application for gathering customer feedback, measuring customer happiness and rewarding your team members. The more feedback on how we can do this the better.
We've dedicated a page on our website to post some quotes from our customers about what they think of Hively. Give it a look and see for yourself what people are saying. If you have feedback you'd like to give us or would be so kind as to give us a quote we can post for you on this page you can contact us anytime and let us know.
Due to a continued decline in response rate, we have completely eliminated surveys and we're now using Hively for real time customer feedback. It is simple to use, very inexpensive and good feedback for on-going performance improvement ideas.

– Jennifer Fuicelli, CEO of Advanced Medical
---
Be the first to comment!