Who Can Use Hively?
Posted on November 17th, 2011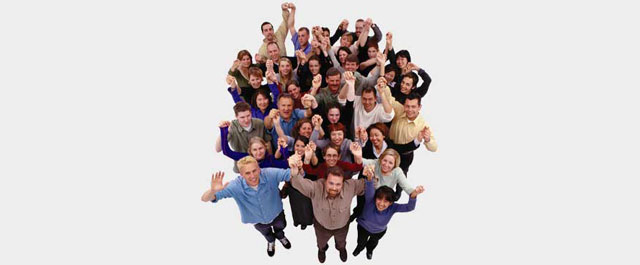 Hively is currently being used in multiple industries by companies of varying sizes and different team make ups, all across the country. Recently, we've also welcomed a few customers from the U.K. and Germany. Hively is not limited to specific industries, teams, or companies of any size. From start ups, to small businesses, to large companies – Hively is perfect for helping you easily measure you customer happiness and team performance.
Any organization with customer facing teams benefits from Hively. It's the perfect app for gathering and measuring customer happiness and engagement data. It's simple, effective and fun to use. Best of all, it's quick to get started. You can literally set up a team of 100 people and start getting feedback in less than 5 minutes. Try it yourself and see.
One of the best things about Hively is that it's universal. Hively benefits all of your internal teams – not 'just the suppor team' or 'just the sales team.' Hively is useful for any customer facing team that provides support, training, recruiting, account management, reception, sales, service, etc.
Most companies are still trying to gather customer feedback and measure customer happiness by periodically sending out lengthy surveys that are time consuming to administer, and time consuming for customers to complete. Hively gives all of your customer facing team members a simple rating snippet that lets your customers give you immediate feedback with 1 click, at their convenience. This rating snippet is simply inserted (copy and paste) into your email signature, CRM, website or ticket tracking system. The Hively QR code option even enables you to take Hively offline! Simply select the QR code snippet, download, print it and your team members can receive feedback through business cards, name badges, desk placards, posters, time sheets, etc. on any mobile device.
Now – your whole team can get feedback from customers at every touch point. In addition, you can easily measure each team member's performance and overall customer happiness.
Here's a sample list of industries Hively is currently being used in:
Advertising, Media and PR
Business Consulting Services
Call/Customer Support Centers
Construction and Engineering
Education and Training
Energy – Utility
Financial Services – Banking & Insurance
Government / Political
Healthcare
Hospitality
Legal
Manufacturing
Research
Non-profits
Pharmaceuticals
Real Estate/Property Management
Restaurants
Retail
Staffing
Tech
Telecommunications
Transportation services
Travel and Leisure
Know any others that should be added to this list? Let us know!
---
Be the first to comment!