Top Business Resolution for 2012: Improved Customer Happiness
Posted on January 3rd, 2012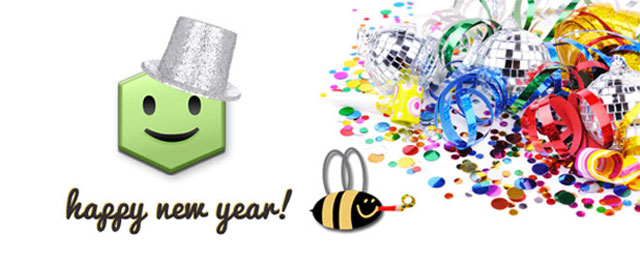 Does your business have big plans for 2012? Hopefully 2011 treated you well and helped you prepare for 2012. Do you have any resolutions for your business in this new year? If so, we'd guess some of those items might include:
Increase revenue
Gain new customers
Move office space
Create employee incentive plan
Stop eating lunch at your desk
If this looks anything like your list then there's definitely one very important item missing: increase customer happiness.
The key to any business is customer happiness. However, measuring customer happiness is still a challenge. Most companies are still not taking the time to measure their customer happiness. Some companies are still sending out surveys hoping their customers will fill them out, even though year after year their engagement rates continue to go down.
That's why we're suggesting this year you take a different approach. For 2012, make your top business resolution be about improving the happiness of your customers. The best way to do that is by measuring customer happiness with a real time feedback application like Hively. To make it easy for you – we're going to offer you an incentive to get started on day 1 of the new year by letting you try any Hively subscription plan free for 30 days.
To do this – simply sign up for Hively. Select any paid subscription plan and enter the promo code 'resolution' during the payment process. That's it!
And remember, you can always use Hively with up to 3 team members for free!
We hope you all had a great 2011 and that you have an even better 2012! Happy New Year!
– Team Hively!
---
Be the first to comment!