5 Ways to Delight Your Customers
Posted on December 20th, 2011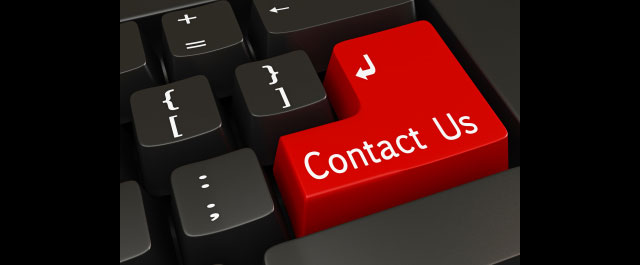 Blog post by Hively Founder, Jason Lander. This post originally appeared on Monster's Blog – MonsterThinking.
The new metric for measuring business success is customer delight. If you're not delighting your customers, the prospect of growth in today's highly competitive, low-growth economy isn't promising.
When was the last time you went above and beyond and completely "delighted" a customer with your actions? If you're having a hard time remembering you're long overdue. In fact, if you can't think of multiple, recent examples it's time to re-prioritize.
Not to worry though, although delighting your customers means more than doing your day-to-day customer service, you can still accomplish big wins with some very simple actions.
5 Ways to Delight Your Customers
Here's some suggestions for delighting your customers and making a big difference in the success of your business.
1. Be accessible. Make sure your customers have multiple ways to get a hold of you. This doesn't mean you have to be available 24×7, it simply means your customers should have more ways of contacting you than your 800 number. The phone is one channel, but email and text are very effective (often these days preferred) methods of communication. Social networking channels are also very effective. I find myself conversing with clients and even setting up appointments through networks like Facebook and Twitter. Be sure your customers have all of these means to reach you with. Don't worry, they won't use all of them. They'll simply find the one that works best for them.
2. Respond quickly: Don't delay on responding or delivering service to your customers. The faster you respond to customer questions and complaints, the happier your customers will be. Further, it will keep them from seeking alternative forms of getting your attention like posting negative comments on public, social networking sites.
3. Practice 'WOWism': hThis one comes straight from one of my favorite business – Ruby Receptionists. Ruby is a team of virtual receptionists who's entire mission and focus is to delight customers. One of their core tenants is what they call practicing 'WOWism.' WOWism is more than impressing, it's — surprising, delighting, WOWing.
In Ruby's own words, "We're not just about answering phones. We're about finding that special something that will knock your socks off, and giving it to you before you even know you want it."
For Ruby, simply doing a good job isn't enough. This is a goal we should all strive for with our businesses.
4. Be A Thought Leader and a Resource: Do you have a customer involved with a big research project? Help them find helpful data. Are they looking to hire someone? Make a referral. One of the best things you can do is help them identify complementary products and services that will improve their operations, employee morale or revenue. By displaying your expertise you show your customers you have even more value than the day-to-day service you provide.
5. Promote Their Business. Don't just service your customers – promote them. Refer their services to your friends and colleagues. Share their successes with your networks. Even pass on deals, promotions or discounts they're offering. After all, your success is built on the success of your customers – so help them be successful. If they know you're in it to help them succeed you will become a true partner.
It's easy to get caught up in the day to day of servicing your clients or become hyper focused on your own company strategies and goals. However, the best long and short-term strategy you can peruse is delighting your customers. Remember these tips and your customer experience will improve dramatically.
Blog post by Hively Founder, Jason Lander. This post originally appeared on Monster's Blog –MonsterThinking.
---
Be the first to comment!