5 Ways a Virtual Receptionist Service Can Make Your Clients Happier
Posted on December 13th, 2011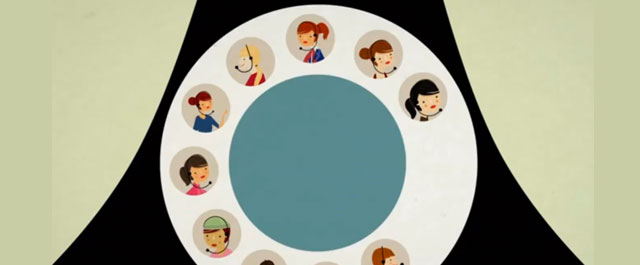 Imagine that you called a company and were routed through an automated attendant; no one answers, and you leave a message on a general voicemail box. Now imagine you called a different company and were greeted immediately by a live, cheerful person who introduces herself and asks how she may help you. What kind of an impression do you get of each business?
Many times customer service opportunities start with a phone call. However, not every company can afford to hire an on-site receptionist, some businesses don't operate in a traditional office setting, and still others only need help with overflow or when their in-house staff is out to lunch or out sick. However, any missed call may mean missing a chance to make a great impression.
Having cheerful a live virtual receptionist service promptly answer your phones can make your customers happier because they:
Get a live person. Rather than a cold automated greeting, a friendly, warm voice on the other end of the line will make your customers feel cared for. Even if they are simply leaving a message, a live person can give your customers the assurance that the other party will get it and not just fall into the voicemail void.
Stay connected. If you're out and about, an in-house receptionist might not be able to connect calls to your home phone or cell – but a virtual receptionist can! She can transfer calls to you wherever you are, whenever you'd like. Virtual receptionists can also perform different actions based on the type of call. For example, she could track you down, ringing several lines, in case of an emergency, so that you're able to help your client right away.
Are in the know. If you're unavailable or would rather not be disturbed, virtual receptionists can let callers when you're expected to be available. Some virtual receptionist services can also make outbound calls on your behalf to relay information.
Get the facts faster. Virtual receptionist services are not your father's answering service. Virtual receptionists can have FAQs at their fingertips and answer basic questions about your business even if you can't come to the phone. They can relay your fax number in a flash, guide a lost customer to the office with driving directions, and more; virtual receptionists have your clients back – and yours!
Plus, happiness is plain contagious. If your customers are reaching a friendly person who is helpful and creates a connection with them, it can really affect their mood! On the flip side, without worrying about missing phone calls, you'll be able to manage your time more wisely and focus on what you do best, so you'll be happier, too!
When you make your customers happy, they are much more likely to stay with you, talk about your company and refer friends, and help your business grow. Having a friendly, professional virtual receptionist service answering your calls can help you do just that!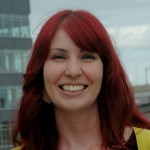 Katie Wilson is a Sales and Marketing Associate at Ruby® Receptionists, a top-notch virtual receptionist service for small businesses. From our studio in Portland, Oregon, Ruby does more than answer your phone; we  cultivate relationships and make a difference in your day.
---
Be the first to comment!