New Customer Rating Snippet Added to the Gallery: Sleek!
Posted on October 17th, 2011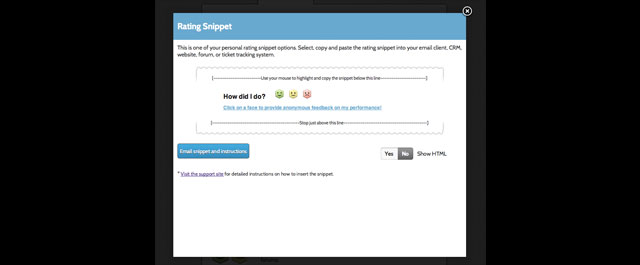 Last week we launched the new rating snippet gallery feature, creating additional opportunities for you to gather customer feedback. The rating snippet options we've added are just the beginning. For example, we just added one more. It's called Sleek.
Sleek is an inline rating snippet option that was requested by one of our customers. We really liked it and thought some of you might as well. This option is great for inline email signatures, CRM's, ticketing systems, websites, or forums.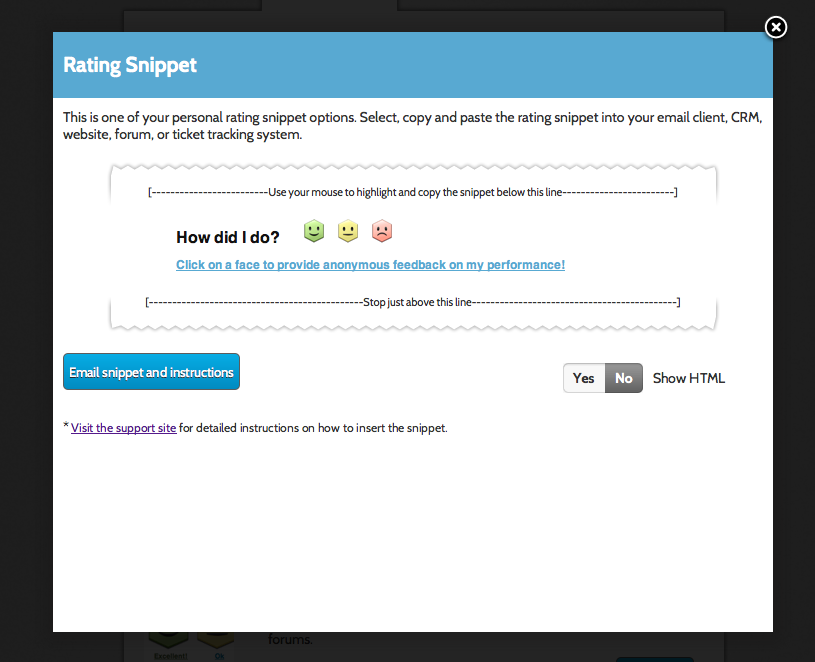 And remember….the text on any of the rating snippets is fully customizable.
We'll be adding many more options as time goes on. Have a request for a particular look and style of a new rating snippet option? Email and let us know or place a comment below.
---
Be the first to comment!