Introducing the Getting Started Guide
Posted on May 23rd, 2017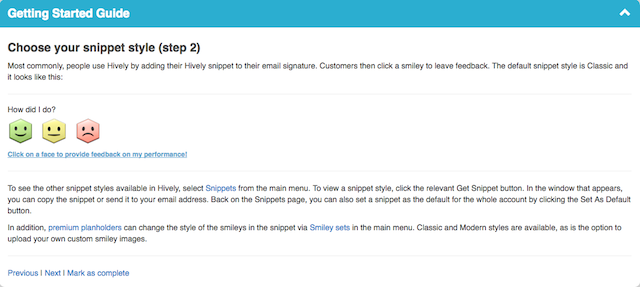 Hively's new Getting Started Guide makes the process of getting new users on your account up to speed easier and hopefully a bit more fun! Now, when a new user logs into Hively for the first time, they'll be greeted by a new section at the top of their screen that looks like this.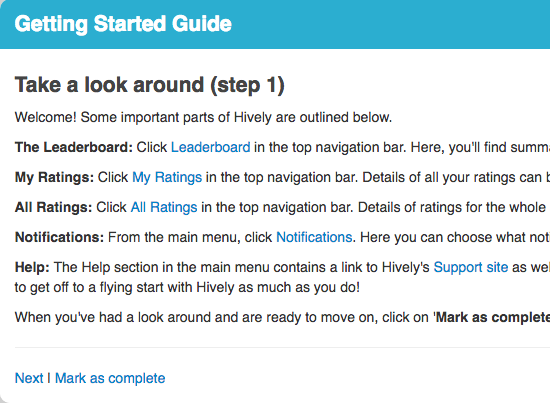 The guide aims to give users a high level view of what to expect from Hively, how to get around and where to turn when help is needed. If you're an existing user but think you could benefit from a refresher, you can activate the guide at any time from the Settings page, available from the main menu.
What do you think? If you've had a chance to use the guide, did it make the onboarding process smoother? We'd love to hear your feedback so get in contact at info@teamhively.com if there's anything you would like to tell us.
---
Be the first to comment!