The person you were trying to rate is no longer using Hively.
---
Hively helps you collect and track your customer service ratings
Better Customer Engagement
Empower your customers to provide feedback whenever they want, with 1 click.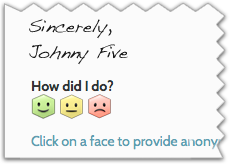 Improve Customer Happiness
Get feedback with every customer interaction so you can quickly respond to their needs.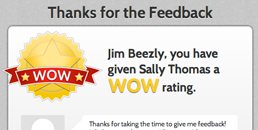 Reward Your Team
Team members compete to earn the top customer happiness score and improve their performance.